Our Rooms
Completely renovated in 2016, the B&B has three rooms with private bathroom.
All the rooms are furnished with restored pieces of furniture belonging to the family. The breakfast is served in a bright and cozy kitchen, carefully furnished.
Just a couple of meters from the city center, we are located right next to the "Propilei di San Girolamo", the remains of what once was the old San Girolamo basilica of the 16th century.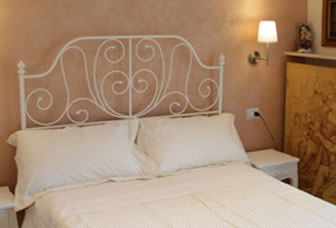 Room Mare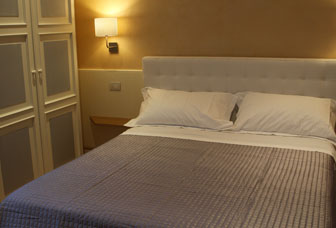 Room Glicine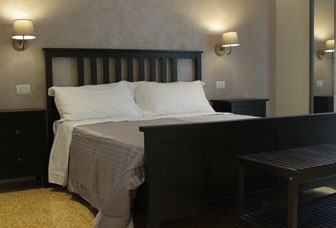 Room Tortora